Numedico News & Blog
Numedico keeps you updated with what you need to know
Numedico Technologies is a challenger brand in the safety medical devices space. We're at the forefront of innovative safety-engineered medical product technology.
As the owner of the ClickZip™ brand and a growing portfolio of innovative medical solutions, we keep updated of what's happening in the industry and provide news and updates to our community.
Read the latest news, blogs and media about our products, our business, and our industry here: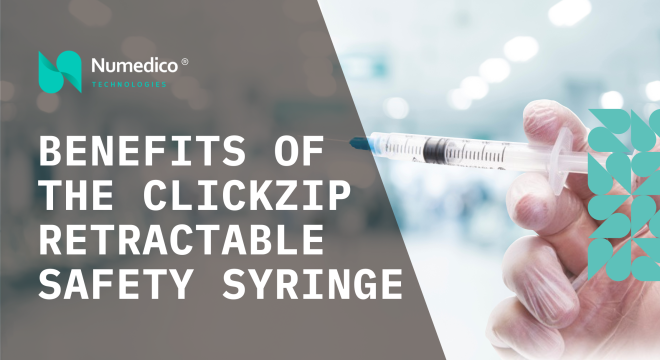 Benefits of the ClickZip Retractable Safety Syringe
Numedico has developed an innovative solution that eliminates reuse and prevents needlestick injury owing to its innovative tilted needle technology that seals the needle in the syringe barrel. The features and benefits of the Innovative ClickZip retractable safety needles are listed in this blog.
Subscribe to Numedico News.