Numedico updates
As a challenger brand in the medical devices space, we're at the forefront of innovative, safety-engineered medical product technology.
Read our latest news and blog articles here: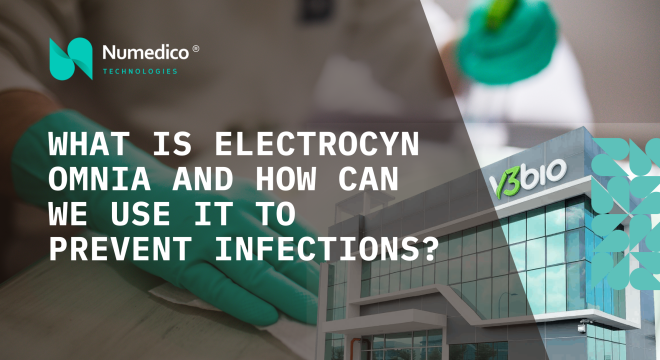 Numedico Collaborates with V3Bio:  Introducing Electrocyn Omnia, a revolutionary product to prevent infections
Numedico is thrilled to announce a new collaboration with V3Bio, a company based in Malaysia developing some of the world's most innovative technology that focuses on wound management and infection control. Introducing Electrocyn, a series of products containing Hypochlorous acid or HOCl which is an antimicrobial component that is naturally produced in our own body to fight against invading pathogen in our body.
Subscribe to Numedico News.