Children receive needlestick injuries from a used needle in a residential playground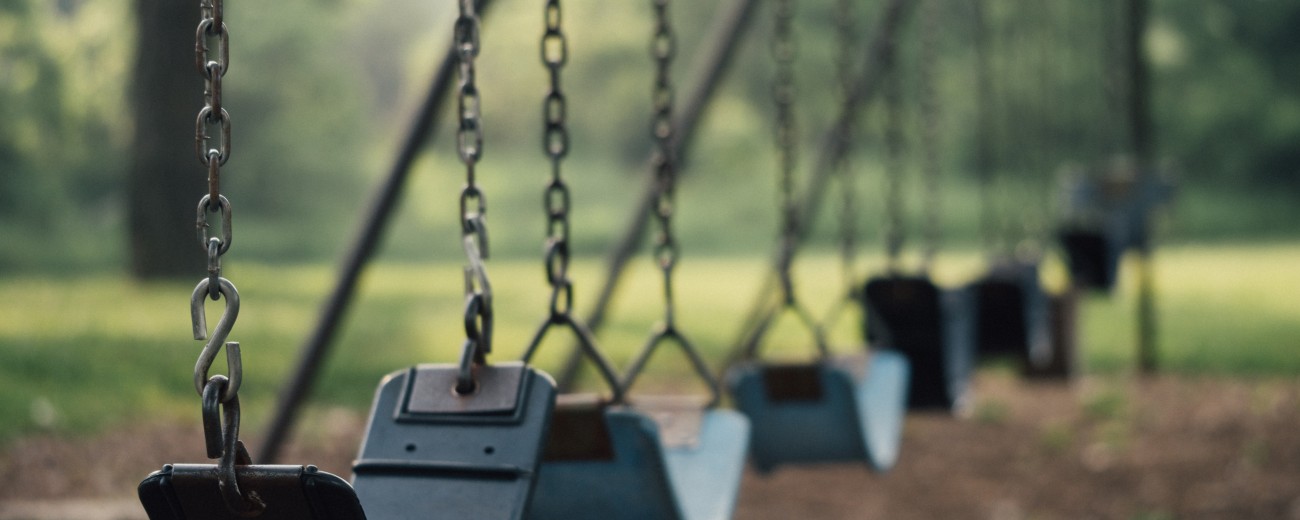 It's happened again, but this time the circumstances are even more alarming for the community.
Two 8 year-old boys have each received a needlestick injury from a traditional syringe thrown carelessly away after use in a purpose built children's playground in the Western Australian rural town of Esperance and now face months of testing including screening for HIV.
The boys were playing in Dixon Park Playground, located in a residential area of Esperance, when they came across the used needle.
One of the boys fathers, Mr Daniel Edgar, was alerted to the danger when his son told him "I found a drug needle". After investigating the area, Mr Edgar found six little bags scattered around the park. When he looked in one of them he discovered it contained used needles.
Mr Edgar said, "They are just young boys and they didn't really know what they were". He went on to say it was "terrifying and the longest two days of my life".
What is even more frightening is that this occurred in an area purposely built for young children and families and which certainly has no facility for the safe disposal of used needles.
Shire of Esperance Chief Executive Matthew Scott said it was disappointing and a major clean-up was under way. "The person or persons showed no respect for young people in our community and this is extremely disappointing," he said.
This incident comes less than six months after an 8 year-old South Australian girl suffered a needlestick injury when her finger was pricked on a used syringe protruding from a sharps container in a service station in Adelaide. At this time Ms Simone Percy, the mother of the injured girl, campaigned to have sharps containers better regulated.
In response South Australia has released Draft Amendments to the Code of Practice for the Provision of Facilities for Sanitation and Personal Hygiene, which includes two pages of provisions on safe syringe disposal practices.
While steps towards the regulation of sharps disposal in public places should be applauded, we encourage the government and industry to mandate the use of retractable safety needle technology that provides a better solution to prevent most needle stick injuries from occurring in the first instance.
Neville Calvert, Chief Executive Officer of Numedico Technologies, an Australian based manufacturer and distributor of safety needle technology said, "Something needs to be done to reduce the occurrence of these injuries. Preventative measure is surely better than cure. Needle stick injury is a national and global problem of enormous significance and an everyday risk to the community as a whole. Responding to the effects of these type of injury does little to change the likelihood of further occurrences. It certainly does nothing to save lives. We as a community need to be dealing with the cause, that is, the removal of the sharp, when and wherever possible. Mandating the use of existing retractable safety needle technology would significantly reduce these risks. Why wouldn't we take steps to employ it?"
Retractable Safety Syringe technology results in a used needle retracting safely into the barrel, encapsulating it completely. As such it achieves a number of outcomes preventing needle reuse, encasing the sharp (the needle in its own barrel) and most importantly preventing the spread of blood borne pathogens.
It is extremely disappointing that some people are careless enough to practice needle use in in-appropriate settings and unsafe disposal practices, but there are alternatives, which can better protect the community against this behaviour and risk.
Mandating the use of retractable safety syringe technology is a significant step towards creating a safer environment for health workers, patients and the community as a whole.
Subscribe to Numedico News.