PCA 500
The PCA 500 is an entire ECG solution that simplifies and streamlines the 12-lead ECG testing. With seamless integration of state-of-the-art technologies: a super-compact recorder, patented prepositioned electrode strips, user-friendly apps for mobile devices, and HIPAA-compliant cloud, a hospital-quality 12-lead ECG can be completed by anyone, anytime, anywhere.
Hardware
PCA 500 is the world's most compact 12-lead ECG recorder. Pre-positioned single-use electrode provides efficiency, accuracy, consistency and sanitation.
Software
The system includes apps for iOS and Android smartphones and tablets. Continuing improvement and free upgrades make your PCA 500 always up-to-date.
Algorithms
The proprietary filters and signal processing algorithms in PCA 500 produce superior ECG signal quality. 
Cloud
All ECGs are stored in the HIPAA-compliant cloud. Powerful tools are provided for data management, EMR integration and remote access.
12-LEAD ECGS RE-IMAGINED AND DESIGNED FOR EFFICIENCY, ACCURACY, AND MOBILITY

Cost Savings
Immediate transmission of data

Maintenance and repair free

Replacements sent overnight

Less costly workflow than traditional ECG
Quality
Superior signal strength

Less noise and interference produces better recordings
Secure
HIPPA and GDPR compliant

Private access from any computer, tablet or mobile device via QT Medical Dashboard

EMR Compatible
Simple
Just one button

Attaches directly to PCA Electrode Sensor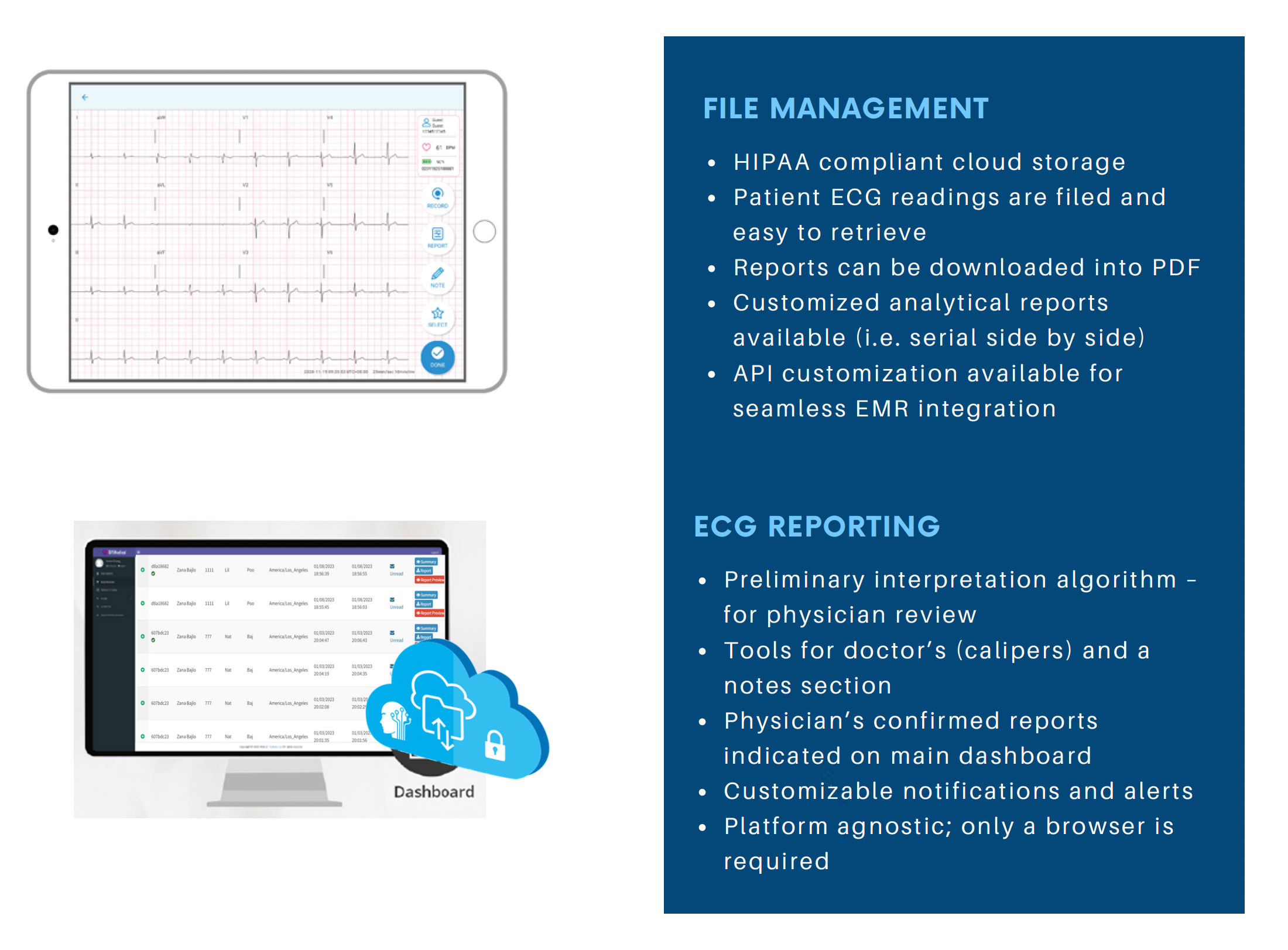 Economics
The cost for a traditional 12-lead ECG is a loss leader even after reimbursements

A traditional 12-lead ECG's workflow costs 7.5x more

Incremental revenue opportunities with both the PCA 500 Sensor and/or the ECGsensor paired with our QT Converter Kit

Additional modifiers for telemedicine reimbursement possible
Subscribe to Numedico News.