Numedico Donates 10k+ Safety Syringes to Syrian Earthquake Aid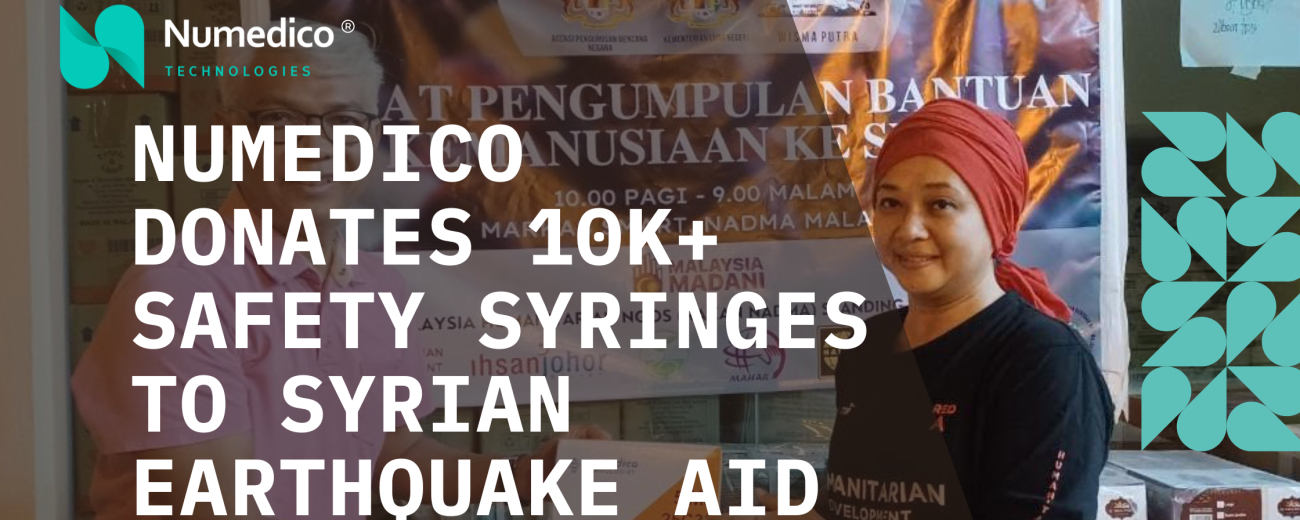 At Numedico our bigger vision is caring for the health and safety of communities around the world. We were heartbroken to hear about the devastating earthquake that hit Syria and Turkey.
Our Malaysian representative Azman has donated 10,200 ClickZip Retractable Safety Syringes to aid the Turkey and Syrian earthquake support team.
The ClickZip Retractable Safety Syringes are some of the safest syringes in the world, and we hope these can support in their needs and safety.
Subscribe to Numedico News.