New Drug Delivery System Experiment to be Held in Space 22 November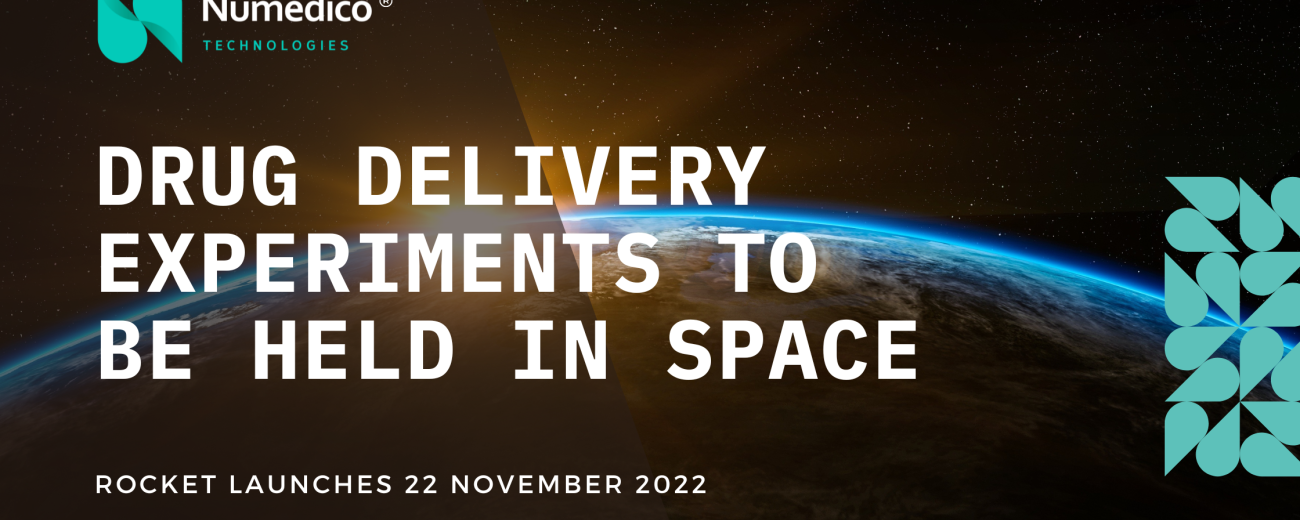 At Numedico, we are constantly exploring how we can create and deliver the highest quality medical supplies and the most advanced drug delivery systems across the globe. Introducing, our first medical experiment satellite! This little "box" is carrying our first new drug delivery system experiment and has been integrated into the rocket which is set to launch 22 November.
The experiment will conduct a new slow-release drug delivery system within a micro satellite called "Advanced Diagnostic Instrumentation Laboratory" (ADI-LAB). This revolutionary space laboratory has been designed by ResearchSat who will carry it into space to undertake the experiment.
What are the benefits of microgravity research in space? 'Space provides a unique environment that challenges the fluid dynamics affecting the living cell dynamics. Exploring these changes will provide new insights that may advance life-science technologies & therapeutics.' - ResearchSat
'Space is the most suitable frontier available to understand how we can reduce risks, increase efficiency, and create better ways to deliver medicine into the human biology. As a company that believes in providing the best possible solutions to the challenges our industry faces, this partnership fills me with excitement and anticipation for what is possible.' Founder and CEO Neville Calvert of Numedico.
These missions and experiments will help to develop a much faster and less expensive drug delivery system.
Watch this space!
For further information contact:
Numedico Technologies | Neville Calvert |CEO | neville@numedico.com.au | +61 419 881 609

ResearchSat | RaviTeja Duggineri | CEO | raviteja@researchsat.com.au | +61 452 594 883
About ResearchSat - ResearchSat provides end-to-end services that enable space science research in the form of satelite platforms to run experiements in space. Facilitating drug design and development for pharamceutical companies as well as providing opportunities to academic researchers intersted in space biology research.
Subscribe to Numedico News.