3 Products To Consider to Protect the Safety of Nurses and Nurses in Training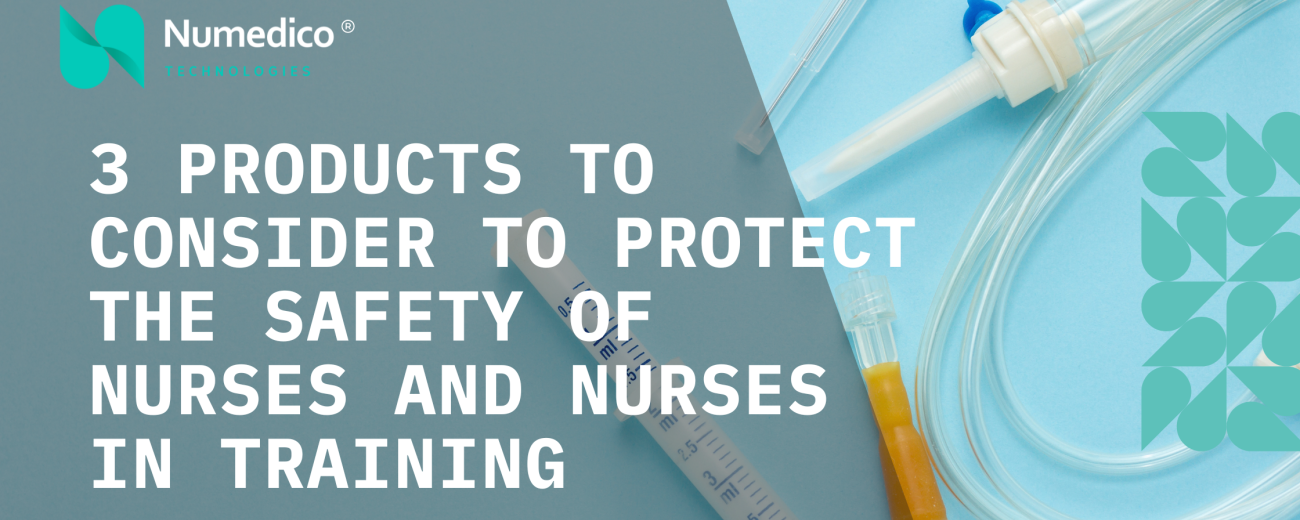 Nurses play a vital role in ensuring patient safety. Often tagged as the unsung heroes of the healthcare industry, working tirelessly to care for patients and their families, going above and beyond their job descriptions.Read more to find out.
Most of the time, they are at risk of physical injuries, and certain hazards and safety issues cause them to get sick or injured at work. In fact, needle-stick injuries (NSI) are a serious threat to the health of healthcare workers, nurses, and nursing students, as they can expose them to infectious diseases. And according to the study reported in Frontier, more than 30% of nursing students are reported to have needlestick injuries.

Thankfully, there are effective ways to prevent this from occurring. Knowing more about workplace hazards and the right products for nurses and aspirants, including how they affect patient care, can help you understand the importance of protecting their physical and emotional health. Several products can help protect the safety of nurses and nurses in training. Here are three examples:

ClickZip™ Manual Retractable Syringes

Developed in Australia, ClickZip™ products implement innovative technology developed to protect health workers, patients, and others in the community. ClickZip™ prevents reuse and reduces needlestick injury due to its innovative tilted needle technology that encapsulates the needle in the syringe barrel.

The innovative ClickZip™ range includes the Manual Retractable Safety Insulin Syringe with needle and the ClickZip™ Needle Retractable Safety Syringe featuring a high-quality, triple bevel needle designed for increased patient comfort. The unique design also ensures minimal leakage and medicine wastage.

Safety Caps for Needles

Every 60 seconds, six individuals suffer a needlestick injury, and three people die as a result. These injuries can occur through unsafe storage and protection of needles pre and post-use. Numedico's Safety Cap Needle Range will help prevent this worldwide.



Safety Blood Collection Needles

Numedico's Safety Blood Collection Needle is a safety-engineered device for venous blood collection. The safety mechanism can be activated immediately after a blood draw, helping to protect against needlestick injury. It is also offered with a pre-attached holder.

In summary, these safe medical supplies are all essential to consider when protecting the safety of nurses and nurses in training. All these products are available to be purchased and shipped globally. Click here for more information: https://numedico.com/products/buy-now
Subscribe to Numedico News.